In-development game
This game is in active development. Start playing now and get involved as the game develops. Learn more.
Upcoming update: Alpha 0.3.1 - Space Shuttles & Floating Islands (Jan. 2020)
Buy Cube Universe
$24.99 USDBuy
Choose your destiny.
Join the Ancient Empire or the United Planets and choose one of the 6 playable species.
Play together with your friends.
You can play alone - but it's better together.
Explore strange new worlds.
A lot of different planets await you on your epic journey through an infinite universe. Roam through dangerous jungles, climb gigantic mountains, explore exotic mushroom forests, and much more.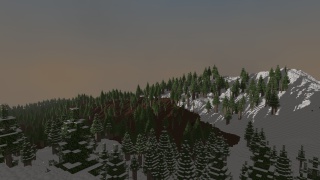 Once upon a time...
Become part of an epic story in a dynamic world. Help the locals in a cursed village, fight filthy pirates, and much more.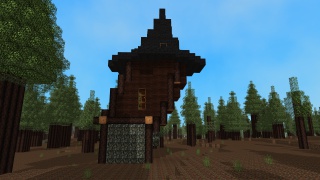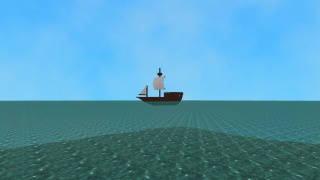 Shape your world.
Build wherever and whatever you want. Mini Blocks (0.5 m) and an intelligent building system give your creativity the freedom you always wanted.
System requirements
Minimum
Operating system: Windows Vista or newer
Requires 64-bit processor and operating system
Processor: Intel i5-2400 or AMD FX-6300
Memory: 8 GB
Graphics: nVidia GTX 560 Ti or equivalent GPU
DirectX version: 11
Available space: 1 GB
Additional requirements: Mouse with mousewheel, keyboard, Internet connection (2 mbps) for online multiplayer
Recommended
Operating system: Windows Vista or newer
Requires 64-bit processor and operating system
Processor: Intel i7-3770 or AMD FX-8350
Memory: 16 GB
Graphics: nVidia GTX 960 or equivalent GPU (1080p), GTX 980 Ti (4K)
DirectX version: 11
Available space: 1 GB
Additional requirements: Mouse with mousewheel, keyboard, Internet connection (2 mbps) for online multiplayer
Specifications
Languages: English, German
Genre: Sandbox, RPG
Game modes: Singleplayer, Multiplayer (local & online)
Supported aspect ratios: 5:4, 4:3, 16:10, 16:9, 21:9, 32:9
Tags: RPG, Voxel, Space, Pixel Graphics, Crafting, Sandbox, Open World, Procedural Generation, Building, Exploration, Survival, Fantasy, Sci-fi, Action, Mining
Reviews
1 review. A review score is displayed if there are at least 10 reviews.

My Review

2019-08-11, 07:29 am

Things I Like:
- Flying through space
- Procedural planets and quests
- Combat
- Smaller (1/2 meter) blocks
- Very few bugs

Neutral/Negative:
- Many features are not implemented yet


This game has huge potential to be the next popular sandbox game. At first its hard to find something new compared to other games in the genre but there are a few things which make this game special.
I originally found this game in a game development forum and I really liked the idea so i contacted the dev and helped him out with a few things while development(Launcher).


Flying in space looks fantastic and while you cant fly manually at the moment its still kind of fun to observe the stars around your ship while the auto pilot is flying to your desired location. There lies huge potential in this part of the game because flying around for yourself or exploring space stations would be a hell of a fun.

If you land on a planets surface there is more to do then crafting or build things. Quests are already implemented and randomly generated all over the planets surface.

There are 3 Types of planets at the moment: terra(earth-like planets),moons and lumious(huge mushrooms!). The random generated planets looks really beautiful and with the size differences they all differ from each other. However there should be more planet types because earth-like planets are nothing special and some sort of alien planets could be really cool.

The combat system is orientated on mmos like wow. You have a skillbar and can cast skills on targets with your numberkeys. Currently there are a "mage-like" class and a Warrior Class available. With the mage for example, you can cast fireballs on your enemies. If more classes will be implemented combat will be great and the possibilites are huge. It allows pvp battles between players and dungeon parties when they are implemented.

There is a lot to do and many features have to be implmented but I think with support from the community and feedback it will be possible.
I really like this game despite it not having the best graphics and I think that it is worth its price.



Edited by Max - 2019-08-11, 07:40 am